Emily Fink Birsan, soprano (LU '08)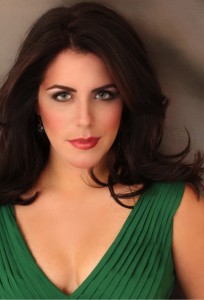 "The American soprano Emily Birsan sang with radiant delicacy…"  -The Telegraph, LONDON
Recently featured in "Classical Singer" magazine as a young artist on the brink of an international career, Emily completed three years as a member of the Patrick G. and Shirley W. Ryan Opera Center at the Lyric Opera of Chicago. Ms. Birsan was heard on the main stage of the Lyric Opera of Chicago as Servilia in the critically acclaimed Sir David McVicar production La Clemenza di Tito and the 1st Flower Maiden in a new production of Wagner's Parsifal. She returned in the fall of 2014 to the Lyric Opera of Chicago for their 60th anniversary season in the role of Italian Singer in Strauss' Capriccio.
Recordings (2015): Songs of Amy Beach, and The Saga of St. Olaf with Sir Andrew Davis and the Bergen Philharmonic in Bergen, Norway.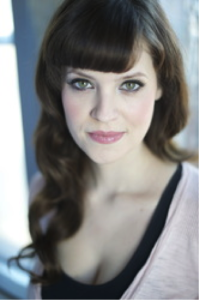 "There certainly are no vocal limitations when it comes to Emily Rohm's Marian. Rohm sings the role beautifully and she invests with great fullness in the conclusionary climax." -Chris Jones – Chicago Tribune review of The Music Man
A Chicago-based singer-actress, Ms. Rohm's fast accumulating credits include the leading ladies of Mary Poppins, Beauty and The Beast, The Music Man, and Sweeny Todd. Upcoming engagements include Carousel at The Lyric Opera of Chicago.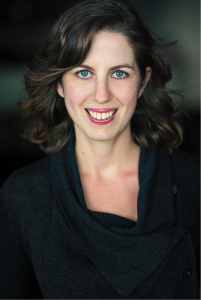 A fast-rising stage director on the international opera scene
In recent seasons she has made directing debuts at the Metropolitan Opera (Don Giovanni), Lyric Opera of Chicago (La bohème), Grand Théâtre de Genève (Madama Butterfly), Santa Fe Opera (Apprentice Scenes), and Atlanta Opera (Faust).
Michael Axtell, baritone (LU '09)
Currently at The NEW School for acting, Mr. Axtell's credits include performing for three years with world renowned male vocal ensemble, Chanticleer.
Andrew Penning, tenor (LU '09)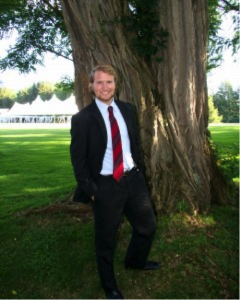 • Young artist, Arizona Opera, Utah Opera
"cast standouts included … Utah Opera resident artist Andrew Penning as the Ballad Singer, whose sweet lyric tenor conveyed the worker's conscience." —Opera News  July 2012 — Of Mice and Men
Lacey Benter, mezzo soprano (LU '09)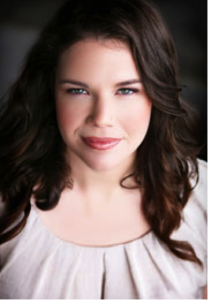 • Young Artist, LA Opera
While at Lawrence she performed Meg Page in Otto Nicolai's The Merry Wives of Windsor and Lazuli in Emmanuel Chabrier's L'Etoile. While pursuing her Master's degree at Juilliard she appeared as Ma Moss in Aaron Copland's The Tender Land, Madame de Croissy in Poulenc's Dialogues of the Carmelites, La Marchande de Journaux in Poulenc's Les Mamelles de Tiresias, and as Zita in Puccini's Gianni Schicchi. Most recently she has appeared on the Juilliard stage as the Neighbor in Stravinsky's one-act opera Mavra and as Prince Charmant in Massenet's Cendrillon. In May she received an Artist Diploma in Opera Studies from The Juilliard School.
Carrie Henneman Shaw, soprano (LU '02)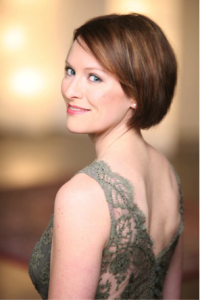 Carrie's performances with ensembles, such as Boston Early Music Festival, Chicago Symphony Orchestra's Music Now series, and Minnesota contemporary and Baroque ensembles, have earned her accolades as a "major musical force" (St. Paul Pioneer Press), "consistently stylish" (Boston Globe), a "cool, precise soprano" (Chicago Tribune), "startlingly moving" (Hub Review), and irrepressibly charming (Cleveland Plain Dealer).
Brian Acker, baritone (LU '13)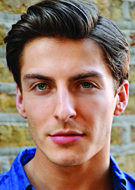 "Mr. Acker's performance of "Johanna," one of musical theatre's most beautiful ballads, is heartfelt and radiant" (Chicago Theatre Review).
Brian has most recently been seen in Porchlight Music Theatre's production of Sweeny Todd, as "Anthony Hope." Other Chicago area credits include "Joe Hardy" in Damn Yankees (Light Opera Works),  as "Henry Hayter" in Persuasion (UK Tour – Chamber Opera Chicago) and understudying The Old Man and the Old Moon (Writers Theatre).  Brian has also performed the roles of "Bobby" in Company, "Carmen Ghia" in The Producers (Middleton Players Theatre), "Bill Calhoun" in Kiss Me Kate, "Wreck" in Wonderful Town and "Anthony" in Sweeney Todd (College Light Opera Company).
Cassandra Glaeser, soprano (LU '11)
• Young Artist: Seagle Music Colony, Des Moines Metro Opera, Sarasota Opera
In the long and ferociously demanding role of the terribly wronged and cruelly vengeful, Medea, "Cassie Glaeser, gives an astonishingly mature portrayal. Her voice is rich, forceful, and skillfully controlled, while her acting is truly compelling." -John W. Barker, The Daily
Elizabeth Stoner Cameron (LU '00)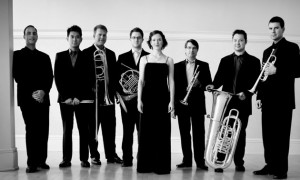 Ms. Stoner is the soprano soloist touring nationally with Spectrum Brass and is on the voice faculty of Central Michigan University. She earned her Doctor of Musical Arts degree at the University of Michigan, her Master of Music degree in voice performance from the Manhattan School of Music and received her Bachelor of Arts degree in theater performance and Bachelor of Music degree in vocal performance magna cum laude at Lawrence University and Conservatory.

Recording — Rhapsody: The Music of George Gershwin, in the fall of 2009.