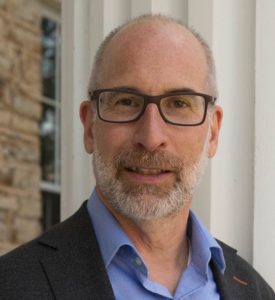 Peter Glick PhD is the Henry Merritt Wriston Professor in the Social Sciences at Lawrence University in Appleton, Wisconsin and a Senior Scientist with the Neuroleadership Institute. Dr. Glick's scholarship focuses on biases and stereotyping, as well as how to overcome them.
Dr. Glick was an invited presenter at Harvard Business School's 2017 and 2013 conferences on gender and work. Watch his 2017 Harvard Business School interview or read his 2018 Harvard Business Review article on how masculinity contest cultures create dysfunction for organizations and poor outcomes for individuals (both men and women) within them. Dr. Glick was also a keynote presenter for this work at Stanford University's VMWare Women's Leadership Innovation Lab's 2018 program for corporate members.
In addition to teaching executive education at Harvard, as a visiting Professor of Management and Organizations at Northwestern University, Dr. Glick co-designed the Kellogg School of Management's first diversity management course. Along with Dr. Robert Livingston (Harvard), he developed anti-bias training for Airbnb.
Dr. Glick co-developed the warmth-competence model (with Susan T. Fiske, Princeton, and Amy Cuddy, Harvard), which Harvard Business Review recognized as a "breakthrough idea." His foundational work on benevolent sexism (with Susan Fiske) received the Allport Prize for best paper on intergroup relations. Tested worldwide, both models represent revolutionary advances in understanding stereotypes and are among the most highly cited theories in social psychology. In addition to more than 80 articles and chapters, Dr. Glick has co-edited or co-authored three books, including the SAGE Handbook of Prejudice and The Social Psychology of Gender. As an expert witness on sex stereotyping, Dr. Glick has testified in federal court cases in Chicago and Boston.
Benevolent Sexism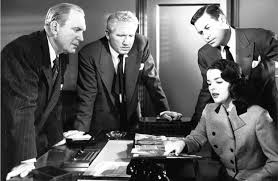 Dr. Glick and Susan T. Fiske (Princeton University) coined the term "benevolent sexism," which refers to viewing women as wonderful but weak and dependent on men. Although benevolent sexism may seem harmless, two decades of research have documented how benevolent sexism undermines women at work. Read Dr. Glick's Harvard Business School talk "Benevolent Sexism at Work" or view his Labroots talk on subtle sexism in STEM fields. Dr. Glick's international studies in 25 nations show that benevolent sexism goes hand in hand with gender inequality and hostility toward women holding nontraditional roles.
Take Glick and Fiske's Ambivalent Sexism Inventory on the PBS Newshour website.  Glick and Fiske's research was presented at the White House's 2016 Women's Summit and a two-day 2015 Gender Equity Workshop at Georgetown University in which select industry executives and scholars collaborated on strategies to overcome obstacles to women's leadership. Their work is featured in a PBS Newshour article on how hidden sexism may have swayed the 2016 Presidential election
Stereotype Content (Warmth-Competence) Model

With Susan T. Fiske (Princeton) and Amy J. C. Cuddy (Harvard, author of the best-seller Presence, which references their joint work), Dr. Glick co-developed the warmth-competence model, showing how these universal dimensions apply to judgments toward individuals and groups. Women and ethnic minorities often are judged as high on one dimension but low on the other – i.e., as warm but incompetent or competent but cold – creating double-binds. Read the Harvard Business Review article that classified the warmth-competence model as "breakthrough idea" for 2009.
The stereotype content model has important implications for understanding differences in bias toward various groups. For example, ageism, attitudes toward the disabled, and traditional views of women all rest on warm but incompetent stereotypes that produce paternalistic behavior (e.g., elder-speak or overhelping). By contrast, anti-Semitism and anti-Asian attitudes reflect competent but cold stereotypes. Although competence represents a prized trait, when combined with suspicions that a "cold" group has ill intent, competence becomes a negative (increasing the danger posed by an "enemy" group). In extreme situations, these "envious" prejudices are most likely to lead to genocidal attacks. Listen to Susan Fiske and Peter Glick address the psychology of anti-Semitism in the Mind of State podcast.
Masculinity Contest Cultures in Organizations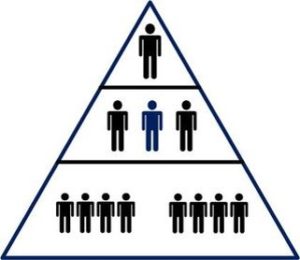 With Jennifer Berdahl and Natalya Alonso (University of British Colombia) and a larger group of gender scholars, Dr. Glick developed a scale assessing "masculinity contest cultures" (MCCs) within organizations. As described in his Harvard Business Review article, MCCs prize and reward personal dominance achieved by displaying masculine behaviors and competitiveness (show no weakness, put work first, strength and stamina, and dog eat dog) at the expense of organizational goals, creating organizational dysfunction and poor individual outcomes. Organizations high in MCC are more likely to exhibit toxic leaders, bullying, sexual harassment, and low support for work-life balance.  Employees report lower job satisfaction, less organizational dedication, greater burnout, higher turnover intentions, and lower wellbeing. This work will appear in a special journal issue devoted to addressing causes, consequences, and cures for masculinity contest cultures.