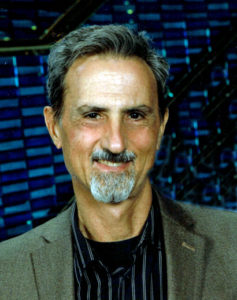 Professor
Spanish Department
Latin American Studies Program
EDUCATION
Ph.D. in Latin American Literature. University of Pittsburgh. 1989.
Ph.D. Certificate in Cultural Studies. University of Pittsburgh.1989.
Certificate in Latin American Studies. University of Pittsburgh. 1988.
MA in Foreign Languages and Literature. West Virginia University, 1986.
MA in Visual Arts. Painting and Printmaking. West Virginia University. 1986.
J.D.Law Degree. Universidad de Buenos Aires. 1983.

Gustavo Fares is a native of Argentina.  As Professor of Spanish and Co-Director of the Latin American Studies Program at Lawrence University his primary responsibilities include teaching all levels of Spanish and Latin American culture courses and advising students.
He is the author of five books, among them La inmensa minoría. Latino@s en Estados Unidos y las identidades posicionales (Buenos Aires: Dunken, 2014),  Contemporary Argentinean Women Writers. A Critical Anthology (Florida: U. P. of Florida Press, 1998, with E. Hermann), and Imagining Comala. The Space in Juan Rulfo's Works (New Tork: Peter Lang, 1991) (in Spanish).  Fares' topics of research include Latin American cultural studies, legal studies, visual arts, and border studies.  In 2004 he was a Fulbright Visiting Professor at the Universidad Nacional de Cuyo, in Mendoza, Argentina. Between 2015 and 2020. Dr. Fares has been selected as a Fulbright Specialist scholar. He has also worked with the College Board (1998-present) as reader, member and chairperson of the AP Development Spanish Language and Literature Committee, Chief Reader, and AP consultant.

Contact:
Gustavo Fares, Ph.D.
Lawrence University
711 East Boldt Way
Appleton, WI  54911
Phone: (920) 832-6691
Fax: (920) 832-6944
faresg@lawrence.edu
http://faculty.lawrence.edu/faresg/