Leah Reeves '20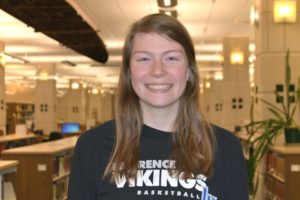 Leah is a senior biochemistry major from Lisle, IL and a center on the women's basketball team here at Lawrence. She enjoys reading (especially  the Harry Potter series), playing her ukulele, and napping. Her favorite animal is the porcupine; she has a soft spot for vermin, which are underrated and incredibly important! (https://www.opossumpower.org/ is a great resource for beginning to love and support vermin).
Mik Patel '21
Adrian Birge '21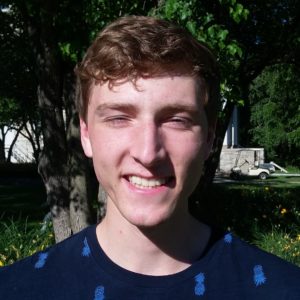 Adrian is a rising junior from East Lansing, Michigan. He's a dual-degree student in trumpet performance and choosing between either physics or chemistry for a major in the college.  He loves to play soccer and ping pong, run columns, and enjoys speaking French. After he graduates from LU, Adrian wants to go to graduate school and become a professor.
Evan Cline '21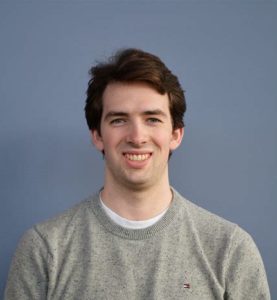 Evan is a rising junior at Lawrence University from Saginaw, Michigan. He is a Chemistry and Biochemistry double major, and also a goalie on the Varsity ice hockey team. He is particularly interested in organometallic catalysis pathways and inorganic synthetic chemistry. After graduating, he plans to enter graduate school in a field pertaining to my interests and to figure out the perfect fruit combination to a well-balanced smoothie.
Aidan Delgado '21