Harvard Business Review recognized Fiske, Cuddy, & Glick's warmth-competence model as a Breakthrough Idea for 2009.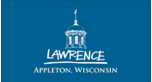 Lawrence University annually honors two faculty members with an Excellence in Scholarship Award to recognize outstanding scholarly contributions. Dr. Glick was honored in 2011.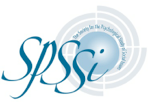 Glick & Fiske received the 1995 Gordon W. Allport Intergroup Relations Prize for The Ambivalent Sexism Inventory: Differentiating Hostile and Benevolent Sexism as best paper on intergroup relations.
Dr. Glick was President of the Society of

Experimental Social Psychology in 2009. He served on SESP's Executive Council from 2007-2010. During the same time period, he also served as a member of the Council for the Society for the Psychological Study of Social Issues.
Dr. Glick's research contributions have been recognized by election as a Fellow in the national and international psychology organizations:
•Society for Experimental Social Psychology (2009)
•Society for the Psychological Study of Social Issues (2007)
•Society for the Psychology of Women (2007)
•American Psychological Society (2004)
•American Psychological Association (2004)
•Society for Personality and Social Psychology (2004)